Outstanding IT centre
The Stuttgart region is home to over 8,800 highly specialised IT companies who develop a wide variety of IT infrastructures and solutions, primarily for industry-focused services. In this area, now more than ever, the twin remit is to cut costs and increase efficiency. The IT industry is an important provider of distinctive, competitive software solutions.
The IT business directory "Competenz- Atlas IT-Region Stuttgart" provides all the necessary information for specific sourcing of IT companies in the region. The region's economic development department also supports targeted IT sector meetings and network activities – online and offline – for IT providers and users.
An important IT market segment is open source software. In this, too, the Stuttgartregion plays a leading role in Europe. A cluster initiative set up by the economic development department successfully links up the players.
There are many excellent educational institutions for covering the IT sector's recruitment needs for qualified staff. Every year over 1,000 undergraduates complete their degrees at the University of Stuttgart, the University of Hohenheim and another nine specialised universities of applied science.
As the foremost high tech region, the Stuttgart high-performance computer centre is equipped with Europe's fastest vector computer. It is available to scientists, experts from all over the world, and to industry for interdisciplinary work.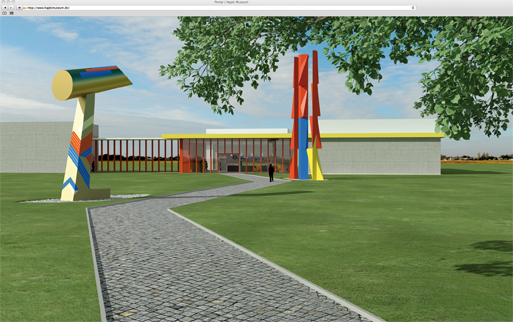 The world's first virtual art museum "sited" in Stuttgart: www.hajekmuseum.de